HotShots is an application for capturing screens and saving them in a variety of image formats as well as adding annotations and graphical data (arrows, lines, texts, …). Because HotShots is written with Qt, it runs on Windows and Linux (MacOSX isn't tested yet).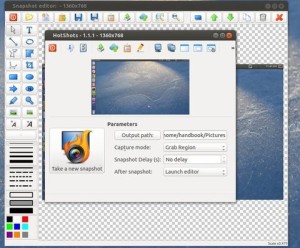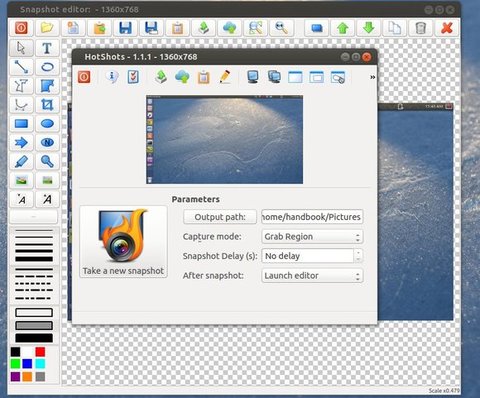 Current Features:
Grab current screen, all monitors (in case of multi-monitors configuration), current window or a part of the desktop.
Save the screenshot in multiple formats (PNG, JPG, BMP, …).
Automatically save the screenshot to clipboard, disk or launch the editor tool.
Automatically scale the screenshot to a given size.
Use "system" shortcuts to take a screenshot.
Add automatically some "post-effects" to the screenshot (drop shadow, rotation, border, …).
Can be minimized to system tray and work in background.
Can be launch at system start-up (Windows).
Export edited image in multiple formats (PNG, JPG, BMP …).
Save/Restore edited image in proprietary format.
Install HotShots Screen Capture on Ubuntu 13.04, 12.10, 12.04 and Linux Mint:
Press Ctrl+Alt+T to open terminal, copy and paste below commands and run one by one:
sudo add-apt-repository ppa:dhor/myway

sudo apt-get update 

sudo apt-get install hotshots
Enjoy!