Here's a guide to install the WikidPad on Ubuntu 13.04, 12.10, 12.04, 10.04 and Linux Mint 13, 14, 15 via getdeb repository.
WikidPad is a Wiki-like notebook for storing your thoughts, ideas, todo lists, contacts, or anything else you can think of to write down.

What makes WikidPad different from other notepad applications is the ease with which you can cross-link your information. Links in a wiki are created by typing in WikiWords. A WikiWord is any mixed case word typed into the editor. TodoList or JohnDoe are example WikiWords. The term wiki means "quick" in Hawaiian, and wikis are all about quickly linking your information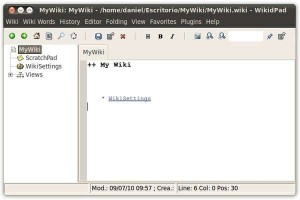 To install WikiPad:
1.) Download below package and double-click to install via Ubuntu Software Center. It adds the getdeb repository to your system.
Download getdeb package
2.) For Linux Mint user, go to Synaptic Package Manager -> Settings -> Repositories -> Other Software Center, scroll down to highlight the line said "http://archive.getdeb.net olivia-getdeb/apps". Then click Edit:
Linux Mint 13: change from maya to precise-getdeg
Linux Mint 14: change from nadia to quantal-getdeb
Linux Mint 15: change from olivia to raring-getdeb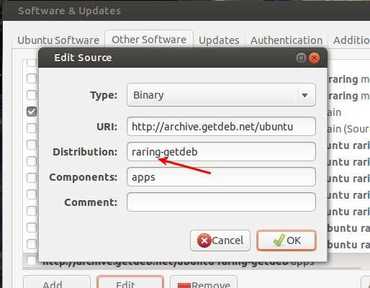 3.) Finally install WikidPad via Synaptic, or by running below command in terminal (Ctrl+Alt+T):
sudo apt-get update; sudo apt-get install wikidpad