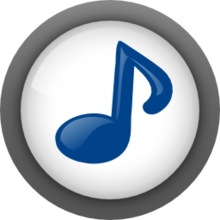 Cantata is yet another MPD client. This tutorial shows how to install the latest Cantata via PPA in Ubuntu 14.04, Ubuntu 13.10, Ubuntu 13.04, Linux Mint and their derivatives.
Currently Cantata has the following views:
Library – sorted as Album Artist (or Artist if Album Artist not set), Album, and finally Track.
Albums – displays albums as icons, sorted by their title.
3. Folders – displays MPDs virtual filesystem. (This view is hidden by default)
4. Playlists
5. Dynamic – dynamic playlists
6. Streams – allows saving of internet radio URLs
7. Online – Jamendo and Magnatune
8. Lyrics
9. Info – displays artist information from wikipedia/last.fm (via EchoNest)
10. Devices – enables copying from/to USB-Mass-Storage (UMS) and MTP devices, and ripping AudioCDs
New features in the latest Cantata 1.2.0:
Podcasts
Opus audio format
User-installable stream categories
ShoutCast search
Composer tag
Slimmer toolbar (new time slider and volume control)
Install Cantata via PPA:
If you've already installed MPD on your system, you can new run below commands one by one in terminal (Ctrl+Alt+T) to install the latest Cantata:
sudo add-apt-repository ppa:ubuntuhandbook1/cantata

sudo apt-get update

sudo apt-get install mpd cantata
Once installed, open it from Unity Dash or Menu.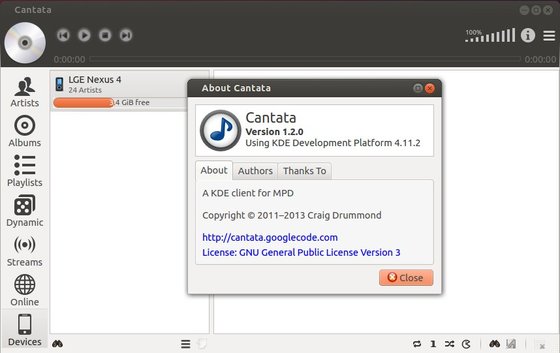 Source code is available in code.google.com/p/cantata