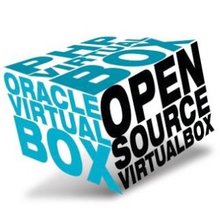 The virtualbox 4.2 series just got a new maintenance release, which brings various bug fixes. This tutorial will show you how to install it in Ubuntu 13.10, Ubuntu 13.04, Ubuntu 12.10, Ubuntu 12.04, Linux Mint.
Virtualbox 4.2.22 is a maintenance release. The following items were fixed and/or added:
GUI: Mac OS X host: introduced extradata option "GUI/HidLedsSync" aimed to enable HID LEDs synchronization (feature disabled by default)
GUI: Mac OS X host: fixed issue on MacBook Air/Pro hosts when GUI might freeze in attempt to synchronize HID LEDs
Main: always expose the DMI memory information to Windows 2012 guests (bug #12017)
HGCM: fixed crashes under certain conditions
Storage: fix for BLKCACHE_IOERR runtime errors under rare circumstances (bug #11030)
AHCI: fixed a bug which resulted in Windows XP guest hangs if a SATA CDROM is attached (bug #12417)
AHCI: fixed a Guru Meditation under certain conditions
E1000: if the cable was disconnected before the guest initialized the device, the link status was not properly set to 'down' after the initialization completed despite the fact that there was no connection
3D support: fixed offset of guest 3D image elements (Mac OS X Retina hosts only; bug #11021)
3D support: many fixes
Linux Additions: support Enterprise Linux 6.5 kernels (bug #12505)
Windows Additions: fixed guest crashes in in Shared Folders service under certain conditions
Install Virtualbox 4.2.x:
Method 1: Download and install the .deb package from this page.
Method 2: If you're familiar with Linux commands, run below commands one by one in terminal (Ctrl+Alt+T) will add virtualbox for Linux repository and install the deb packages:
sudo sh -c 'echo "deb http://download.virtualbox.org/virtualbox/debian $(lsb_release -sc) contrib" >> /etc/apt/sources.list.d/virtualbox.list'

wget -q http://download.virtualbox.org/virtualbox/debian/oracle_vbox.asc -O- | sudo apt-key add -

sudo apt-get update

sudo apt-get install virtualbox-4.2