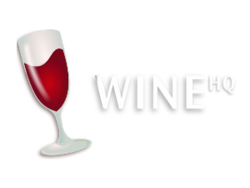 As you may know, Wine 1.7.11 development version has been released a few hours ago. Wine 1.7.11 introduces Uniscribe support in the RichEdit control, support for Slim Reader and Writer locks and condition variables, several D3D command stream goodies, an optional Start Menu implemented in the desktop mode, and improved support for vertical fonts metrics.
This new testing release, which should not be used on production machines, also fixes issues with various Windows applications, including Adobe Lightroom 4, Spotify, Foxit Reader 6, .NET Framework 4.0, and Internet Explorer 7.
So how to install Wine 1.7.11 in Ubuntu 14.04, Ubuntu 13.10, Ubuntu 12.10, Ubuntu 13.04, Ubuntu 12.04, Linux Mint and their derivatives?
The latest release will be available soon in Wine PPA, and we can press Ctrl+Alt+T on keyboard to open terminal and run below commands one by one to add the PPA and install or upgrade Wine 1.7.
sudo add-apt-repository ppa:ubuntu-wine/ppa

sudo apt-get update

sudo apt-get install wine1.7 winetricks