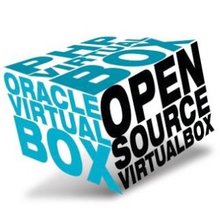 Virtualbox 4.3.8 has been released a few hours ago on February 25, 2014. In this tutorial I'll show you how to install or upgrade to Virtualbox 4.3.8 in Ubuntu.
This is a maintenance release that brings various fixes, UI improvements as well as other changes. For details, see:
VMM: more work on improving the emulation of certain MSR registers
VMM: fixed a VERR_INVALID_RPL Guru Meditation when booting certain guests
VMM: experimental support for SSE 4.1 / SSE 4.2 passthrough, see the manual for more information how to enable it
VMM: fix for recent Linux kernels with software virtualization
GUI: experimental HID LEDs synchronization for Windows hosts, see the manual for more information
GUI: warn the user if the Oracle Extension Pack is not installed and the user tries to activate the remote display feature
GUI: make sure that a minimized guest (using mini toolbar in fullscreen/seamless mode) keeps the minimized state
GUI: popup banner's "do not show this message again" check-box replaced with corresponding button
GUI: network adapter cables can now be connected/disconnected directly through the running virtual machine Devices / Network menu a Network status-bar indicator
GUI: the new VM wizard now proposes 64-bit guests on 64-bit hosts by default; better distinction between 32-bit OS types 64-bit OS types
GUI: better error message if appliance import fails
GUI: allow to set host-combination to 'None' using the Global settings / Input page
GUI: don't switch the guest to a black screen during online snapshot merge (4.3 regression)
VBoxManage: when exporting an appliance, support the suppression of MAC addresses, which means they will be always recreated on import, avoiding duplicate MAC addresses for VMs which are imported several times
AHCI: fixed a VM hang during suspend under certain circumstances
AHCI: fixed a VM hang during online snapshot merge under certain circumstances
AHCI: fixed a bug which resulted in Windows XP guest hangs if a SATA CDROM is attached
AHCI: fixed a Guru Meditation under certain conditions
AHCI: ejecting a CD/DVD medium failed under certain conditions
AHCI: disk hotplugging fixes
NAT: transparent handling of host sleep/resume and network configuration changes if the dnsproxy is enabled or if the hostresolver is used
NAT: fixed crash and misbehaviour under some circumstances with ICMP packets having TTL=1
NAT Network: fixed IPv6 reassembly
NAT Network: ping proxy implemented
OVF: fixed reading of the OVF 0.9 section element
OVF: several fixes
3D: several fixes, multiscreen fixes
3D: include 3D content in captured videos
3D: include 3D content in captured screenshot
VGA: proper handling of legacy graphics modes if the Guest Additions are active
USB: fixed crash during isochronous transfer under rare circumstances
BIOS: better disk geometry handling of SCSI drives
API: fix crashes in Java API clients using the XPCOM binding, happened with output parameters only
VBoxSVC: documented the handling of host power management events (see the manual for more information) and added an extradata item for configuring the handling of the battery-low event
VBoxSVC: fixed a bug which could trigger a crash if a VM snapshot was restored the second time and the VM has associated bandwidth groups
VBoxSVC: properly detect ifconfig if located in /bin
Shared Folders: fixed a failure to restore transient shared folders when starting a VM from a saved state
Mac OS X hosts: fixed issue when the application icon was frozen in the dock if the bridging interface was not connected to a network
Linux hosts: also consider the physical package ID when determining the number of physical CPU cores
Linux hosts / guests: don't warn in kernel log if memory allocation fails
Solaris hosts: fixed the autostart SMF script
Windows hosts: fixes for non-ANSI code page user names and similar environment contents
Windows hosts / guests: fixed setting and using a guest user's process environment variables (relevant for Guest Control)
Windows Additions: fixed handle leaks in VBoxTray
Windows Additions: fixed a crash while detecting active guest users
Windows Additions: fixed restoring backed up D3D files on XPDM -> WDDM upgrade
Guest Control: fixed setting and using a guest user's process environment variables
Linux Additions: support Enterprise Linux 6.5 kernels
Linux Additions: fixed CPU hot-remove on newer Linux kernels
Linux / Solaris Additions: don't automount a shared folder which is already mounted
X11 Additions: support X.Org Server 1.15

Install / Upgrade:
Method 1: The official download page provides the DEB packages. Double-click on the DEB and then you can click the install button in pop-up Ubuntu Software Center.
Method 2: You can also install virtualbox from its repository and receive updates by running the commands below one by one:
Press Ctrl+Alt+T on keyboard to open a terminal window. When it opens, run:
sudo sh -c 'echo "deb http://download.virtualbox.org/virtualbox/debian $(lsb_release -sc) contrib" >> /etc/apt/sources.list.d/virtualbox.list'

wget -q http://download.virtualbox.org/virtualbox/debian/oracle_vbox.asc -O- | sudo apt-key add -

sudo apt-get update

sudo apt-get install virtualbox-4.3
The first command will add the virtualbox repository to your system, and the second will download and import the key. After that, you're able to install or upgrade virtualbox-4.3 via your package manager or via the last 2 commands.