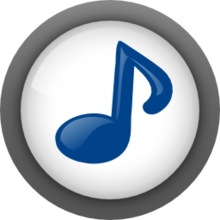 The MPD (music player daemon) client 1.3.1 has been released a few hours ago. This release mainly contains bugs, compile, and translation fixes, including the fix of MPD HTTP Stream Playback issue.
Detailed changes, see:
Fix collapsed context-view selector buttons text when using a dark background.
Apply some Fedora patches.
Fix MPD HTTP stream playback.
Fix painting of Gtk thin scrollbar style on comboboxes.
When waiting for replies from MPD, use Qt's standard timeout value of 30s. While the socket is still connected, Cantata will wait up to 4 times the timeout value. Therefore, the actual timeout has increased to 2minutes!
If a sidebar view has focus, but sidebar is collapsed, then find action should activate playqueue search widget.
FreeBSD 10 compile fixes.
Fix scaling of context view background when size of view changes.
Elide text of context view selector buttons, if insufficient space.
Only show mopidy note in copy/remove dialog if connected to mopidy.
Fix broken en_GB translation.
Fix folder-view path parsing. If two folders only differed in the last character then Cantata would have placed the contents of the second into the listing of the first.
Explicitly link to pthread.
Do not allow 'auto-hide sidebar' and 'playqueue in sidebar' to be active at the same time.
Install Cantata:
For Ubuntu 13.10 and Ubuntu 14.04, you can install it from PPA. Press Ctrl+Alt+T on keyboard to open the terminal. When it opens, run the commands below one by one:
sudo add-apt-repository ppa:ubuntuhandbook1/cantata

sudo apt-get update 

sudo apt-get install cantata
For other Linux and Windows EXE file, go to the official download page.