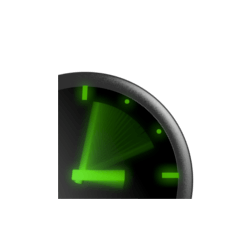 Here's how to install SlowmoVideo, an open-source software to create slow-motion videos, via PPA in Ubuntu 16.04, Ubuntu 15.04, Ubuntu 14.04, and derivatives.
slowmoVideo uses ffmpeg for reading and writing video files, and GPU-KLT+FLOW and OpenCV for calculating the optical flow so it does not simply make your videos play at 0.01× speed. You can smoothly slow down and speed up your footage, optionally with motion blur.
Features:
Videos in any format supported by ffmpeg can be loaded. Image sequences can also be loaded, so, if you did a timelapse with too few frames, slowmoVideo may help as well.
slowmoVideo does not work with a constant slowdown factor but with curves that allow arbitrary time accelereation/deceleration/reversal.
Motion blur can be added, as much as you want.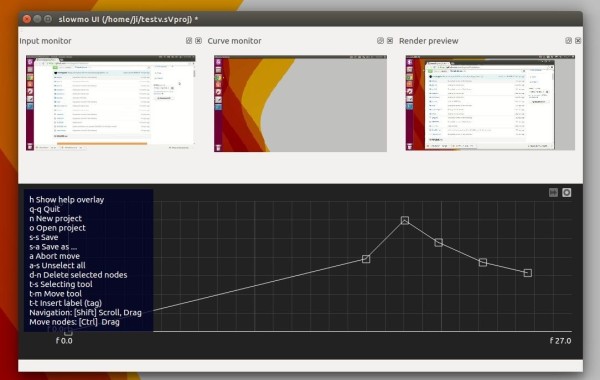 How to Install SlowmoVideo in Ubuntu:
For Ubuntu 15.10 users who've GetDeb repository added, you can install the software via Synaptic or apt-get command.
For Ubuntu 14.04, Ubuntu 15.10, Linux Mint 17.x, and upcoming Ubuntu 16.04, slowmoVideo is easy to install via this unofficial PPA.
1. Add PPA.
Launch Terminal from App Launcher or via Ctrl+Alt+T shortcut key. When it opens, paste below command and hit run:
sudo add-apt-repository ppa:ubuntuhandbook1/slowmovideo
Type in your password (no visual feedback when typing) when it asks and hit Enter to continue.

2. Install slowmovideo via Synaptic package manager, or by running below commands one by one:
sudo apt-get update

sudo apt-get install slowmovideo
For those who don't want to add PPA, grab the .deb package from This Page (14.04 needs ffmpeg).
3. (Optional) To remove the PPA, launch Software & Updates and go to Other Software tab. SlowmoVideo can be removed via either Synaptic Package Manager or below command:
sudo apt-get remove slowmovideo
For more, read the documentaton.