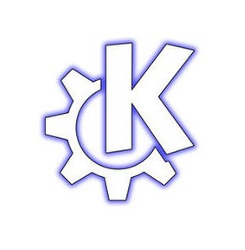 The KDE Plasma desktop 5.8, the first LTS (long-term support) release, was finally made into the Backports PPA, available for Ubuntu 16.04 and Ubuntu 16.10.
KDE Plasma 5.8 was firstly released more than two months ago, and now its at version 5.8.4. It features:
A new Login and lock screen. Plasma wallpaper plugins can now be shown on the lock screen.
Support for right-to-left written languages
Simplified global shortcuts, global shortcuts can now be configured to jump to specific tasks within an application.
Many bug-fixes in multi-screen support
New default fonts: Google Noto font, monospace font.
How to install KDE Plasma 5.8 in Ubuntu via PPA:
KUbuntu Backports PPA has finally made the Plasma 5.8.4 as well as KDE Frameworks 5.28, available for Ubuntu 16.04 LTS and Ubuntu 16.10.
1. To add the PPA, open terminal and run command:
sudo add-apt-repository ppa:kubuntu-ppa/backports

2. Then upgrade your system via command:
sudo apt update && sudo apt full-upgrade
After the upgrade process has completed, and assuming everything went well, reboot your computer.
For non-Kubuntu desktop, you may first install the Kubuntu desktop package from Ubuntu Software before doing the upgrade.
Restore:
To undo the installation, install ppa-purge tool and purge the PPA via the command below. It will downgrade to the stock version of Plasma desktop in Ubuntu.
sudo apt install ppa-purge && sudo ppa-purge ppa:kubuntu-ppa/backports