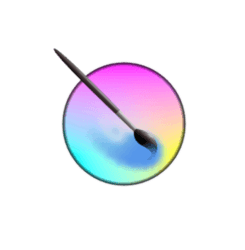 For those sticking to the latest Krita release, the Krita Lime PPA has finally changed the official .deb binaries from Krita3-testing to stable builds, although Ubuntu 16.04 and old versions are not supported due to outdated version of Qt library provided.
So far the latest is Krita 3.1.1 that feathers:
Fully OS X support.
Krita can now, with FFmpeg render an animation to gif, mp4, mkv and ogg.
There is now automated tweening of opacity between frames in an animation.
New color selector
The Quick Brush engine
A stop-based gradient editor
Added a halftone filter
Install /Upgrade to Krita 3.1 via PPA:
1. Open terminal (Ctrl+Alt+T) and run command to add the PPA:
sudo add-apt-repository ppa:kritalime/ppa
Type in password (no visual feedback) when it asks and hit Enter.

2. Then update package index and install krita 3 via commands:
sudo apt update

sudo apt install krita
If you have installed the previous krita3-testing package, remove it via command sudo apt remove krita3-testing. For translations, install the krita-l10n package.
For those who are running with Krita version installed from Ubuntu Software App, you may upgrade it via Software Updater: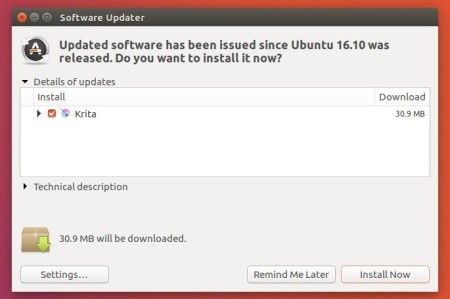 Uninstall:
To remove the PPA as well as downgrade Krita to the stock version in Ubuntu 16.10, purge the PPA via ppa-purge tool:
sudo apt install ppa-purge && sudo ppa-purge ppa:kritalime/ppa