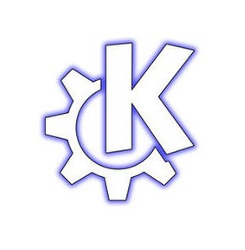 The latest KDE Plasma Desktop 5.9.5 and 5.8.6 LTS were finally made into backports PPA. Plasma 5.9.5 is available for (K)Ubuntu 17.04, and Plasma 5.8.6 LTS is available for (K)Ubuntu 16.04.
Plasma 5.9.5 release highlights:
Plastik window decoration now supports global menu.
Media Controller can now properly handle and seek long tracks (> 30 minutes).
Sort the themes in decoration KCM.
See the full changelog.
Plasma 5.8.6 LTS release highlights:
Avoid a crash on Kwin decoration KCM teardown.
[Folder View] Fix right click erroneously opening files.
Fix regression in which the Save dialog appears as an Open dialog.
See the full changelog.
Install Plasma 5.9.5 / 5.8.6 in (K)Ubuntu:
Following steps will automatically install Plasma 5.9.5 in Kubuntu 17.04 or Plasma 5.8.6 in Kubuntu 16.04 via Kubuntu Backports PPA.
1. Open terminal via Ctrl+Alt+T or by searching for "Terminal" from start menu. When it opens, run command to add the PPA:
sudo add-apt-repository ppa:kubuntu-ppa/backports
Type in your password when prompts and hit Enter.
2. Then upgrade your system to get the latest Plasma Desktop as well as KDE Frameworks 5.33.0:
sudo apt update && sudo apt full-upgrade
After the upgrade process has completed, and assuming everything went well, reboot your computer.
For non-Kubuntu desktop, you may first install the Kubuntu desktop package from Ubuntu Software before doing the upgrade.
How to Uninstall:
To undo the changes and restore to the stock version of Plasma Desktop in your main Ubuntu repository, purge the PPA via command:
sudo apt install ppa-purge && sudo ppa-purge ppa:kubuntu-ppa/backports