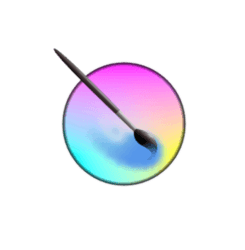 Digital painting software Krita 3.3.0 was released recently with important changes. Here's how to install it in Ubuntu 16.04, Ubuntu 17.04, Ubuntu 17.10.
Krita 3.3.0 release highlights:
Supports the n-trig pen for Windows 8+ in Surface, Dell, HP, and Acer laptops (enable it in tablet settings).
Optionally use Direct3D with Angle instead of OpenGL in Windows.
Fix some visual glitches when using hi-dpi screens
Fix loading favorite blending modes and brush presets on startup.
Updated GMIC plugins along with several fixes.
Save the alpha channel to PNG images even no (semi-) transparent pixels in the image
Add several new command line options
Many other performance improvements, see the release note.
How to install Krita 3.3.0 in Ubuntu:
For Ubuntu 16.04, you can't install the traditional .deb package due to old system libraries. However, a 64-bit Appimage is available for download at the link below:
[ac-button size="large" url="https://download.kde.org/stable/krita/" target="_blank"]Download Krita (.appimage)[/ac-button]
Appimage is a single executable file with most required runtime and libraries. Just make it executable and run it to launch Krita:
For Ubuntu 17.04, Ubuntu 17.10, Krita 3.3.0 is available in Krita Lime PPA:
1. Open terminal either via Ctrl+Alt+T or by searching it from app launcher. When it opens, run commands to add the PPA:
sudo add-apt-repository ppa:kritalime/ppa
Input your password (no visual feedback while typing) when it prompts and hit Enter.
2. Then upgrade Krita via Software Updater:
or run commands to install it for the first time:
sudo apt update && sudo apt install krita
Uninstall:
To remove the PPA, launch "Software & Updates" utility and navigate to Other Software tab.
To remove Krita 3.3.0, either use system package manager or run command:
sudo apt remove --autoremove krita