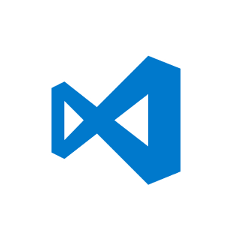 MicroSoft Visual Studio Code IDE has reached the 1.19 release. The new release focuses on GitHub issue clean-up, product performance. And 4400 issues have been triaged or fixed in the release.
Visual Studio Code 1.19 release highlights:
Faster startup and other performance improvements.
New VS Code diagnostics, logging, and extension monitoring.
IntelliSense remembers your previous suggestion choices.
Tabbed headers can scale to fit the available space.
Git source control provider can display image changes side by side.
Easily view terminal output in a VS Code editor.
Learn how to debug Next.js, Meteor projects and applications using the nodemon utility.
How to Install VS Code 1.19 in Ubuntu:
The official .deb package for Debian/Ubuntu is available for download at the link below:
[ac-button url="https://code.visualstudio.com/Download" target="_blank"]Download VS Code (.deb)[/ac-button]
Then install it via either Gdebi package manager or command (Ctrl+Alt+T):
sudo dpkg -i ~/Downloads/code_*.deb; sudo apt -f install
[ac-box style="tip"]Visual Studio also available as snap package, you can easily install it via this tutorial.[/ac-box]
For those who want to receive updates for VS Code via Software Updater utility, add the Microsoft repository via following steps (64bit only):
1. Open terminal (Ctrl+Alt+T) and run command to add the repository:
sudo sh -c 'echo "deb [arch=amd64] https://packages.microsoft.com/repos/vscode stable main" > /etc/apt/sources.list.d/vscode.list'
2. Download and install the repository key via commands:
curl https://packages.microsoft.com/keys/microsoft.asc | gpg --dearmor > microsoft.gpg

sudo mv microsoft.gpg /etc/apt/trusted.gpg.d/microsoft.gpg
Uninstall Visual Studio Code:
To remove the code editor, either use Synaptic Package Manager or run command:
sudo apt-get remove --autoremove code
And remove the Microsoft repository by launching Software & Updates utility and navigating to Other Software tab.