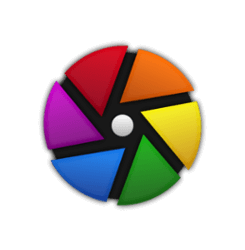 Darktable, open-source photography workflow software and raw developer, reached the 2.4.1 release a day ago with enhancements, various bug-fixes, and also updated list of cameras support.
New features in Darktable 2.4.1 include:
Allow to select the GUI language in the preferences
Add a filter rule to the collect module to find locally copied images
Add favorite toggle to darkroom modules' right click popup
Allow blending/masking in the hot pixels module
Add keyboard shortcuts to zoom and pan an image in darkroom.
Some minor speedups in the grain module
Handling stdout on Windows: do not redirect stdout for simple command line arguments (--help and --version)
On Windows, show the location of the log file in the help message
Enable searching in the more modules list – click into the list to give focus to it, then start typing.
Add a debug print when compiling OpenCL kernels
For the bug-fixes and new supported cameras, read the release note.
How to Install Darktable 2.4.1 in Ubuntu:
The software has a stable PPA which so far builds Darktable packages for Ubuntu 16.04, Ubuntu 17.10, and Ubuntu 18.04.
The new release packages are in the process of being built, check HERE before installing it via following steps:
1. Open terminal by either pressing Ctrl+Alt+T on keyboard or searching for "Terminal" from app menu, when it opens, run command:
sudo add-apt-repository ppa:pmjdebruijn/darktable-release
Type in your password (no visual feedback while typing due to security reason) when prompts and hit Enter.

2. Then you can upgrade Darktable from an existing release using Software Updater: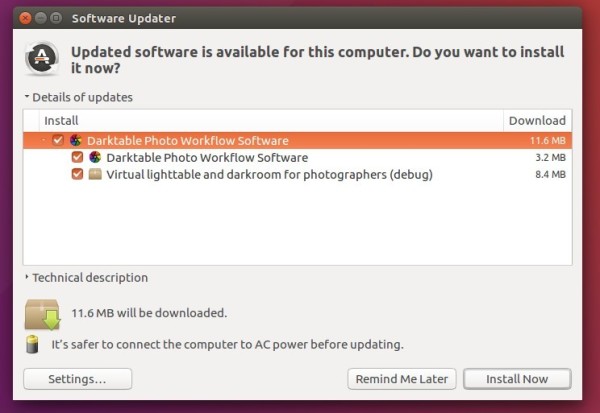 Or run the commands below one by one to install or upgrade the software:
sudo apt-get update

sudo apt-get install darktable
How to Restore
For any reason, you can easily remove the PPA repository and restore Darktable to the stock version in your Ubuntu main repositories via command:
sudo apt-get install ppa-purge && sudo ppa-purge ppa:pmjdebruijn/darktable-release