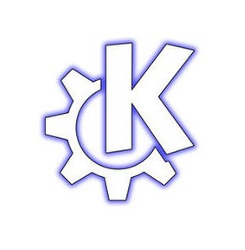 The KDE team announced a new update to Plasma desktop 5.12 yesterday. The packages are available in Kubuntu Backports PPA for (K)ubuntu 17.10.
KDE Plasma 5.12.3 adds a a fortnight's worth of new translations and fixes from KDE's contributors. The bugfixes are typically small but important and include:
Fix installation of Discover backends.
KWin: Fix the build on armhf/aarch64.
Fix the userswitcher when using the mouse for switching.
Render application icon at paintdevice DPR.
And many other changes, see CHANGLOG for details.
How to Install Plasma 5.12.3 in (K)Ubuntu 17.10:
1. Open terminal via Ctrl+Alt+T or by searching for "Terminal" from start menu. When it opens, run command to add the PPA:
sudo add-apt-repository ppa:kubuntu-ppa/backports
Type in your password when it prompts and hit Enter.
2. Then upgrade your system to get the latest Plasma Desktop via either Update Manager or command:
sudo apt update && sudo apt full-upgrade
After the upgrade process has completed, and assuming everything went well, reboot your computer.
For non-Kubuntu user, you may first install the kubuntu-desktop package either from Ubuntu Software or by running below command before doing the upgrade.
sudo apt update && sudo apt install kubuntu-desktop
How to Uninstall:
To undo the changes and restore to the stock version of Plasma Desktop in your main Ubuntu repository, purge the PPA via command:
sudo apt install ppa-purge && sudo ppa-purge ppa:kubuntu-ppa/backports