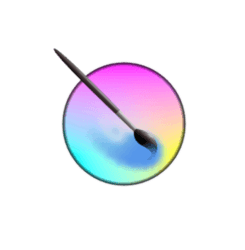 Digital painting software Krita 4.0 was released today with major new features and improvements.
Krita 4.0 features SVG support, a new text tool, Python scripting, improved vector tools, and following changes:
New splash screen for Krita 4.0
Easy coloring of line-art with the new Colorize Mask Tool
Masked brushes: add a mask to your brush tip for a more lively effect.
Overhauled the entire brush set for Krita 4.
For more, see the release note.
How to Install Krita 4.0 in Ubuntu:
For Ubuntu 17.10 and Ubuntu 18.04, the new release is available in Krita Lime PPA.
1. Open terminal either via Ctrl+Alt+T or by searching for 'terminal' from app launcher. When it opens, run command to add the PPA:
sudo add-apt-repository ppa:kritalime/ppa
Input your password (no visual feedback while typing) when it prompts and hit Enter.
2. Then install Krita 4.0 via following commands:
sudo apt-get update

sudo apt-get install krita
or upgrade Krita through Software Updater if a previous version was installed.
3. (Optional) To remove the PPA repository, launch Software & Updates and navigate to Other Software tab.
To remove Krita, run command:
sudo apt-get remove --autoremove krita
Install Krita in Ubuntu 16.04
The latest Krita package is not made into PPA for Ubuntu 16.04 due to outdated system libraries. However, a single executable Appimage is available for 64-bit system:
[ac-button size="medium" style="flat" url="https://download.kde.org/stable/krita/" target="_blank"]Download Krita 4.0 (.appimage)[/ac-button]
Grab the .appimage, and run the file to launch Krita after making it executable (Properties -> Permissions).