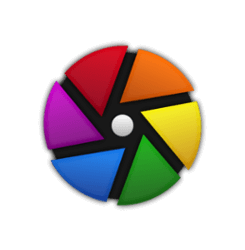 The open source photography workflow app and raw developer Darktable 2.4.3 was released a few days ago. Now it's available via PPA for Ubuntu 18.04, Ubuntu 17.10, Ubuntu 16.04.
Darktable 2.4.3 is new bug-fix release that features:
Support for tags and ratings in the watermark module
Read Xmp.exif.DateTimeOriginal from XMP sidecars
Build and install noise tools
Add a script for converting .dtyle to an .xmp
And various bug-fixes.
Base support for Fujifilm X-H1 (compressed), Kodak EOS DCS 3, Olympus E-PL9, Panasonic DC-GX9 (4:3), Sony DSC-RX1RM2, Sony ILCE-7M3.
White balance presets: Sony ILCE-7M3
Noise Profiles: Canon PowerShot G1 X Mark III, Nikon D7500, Sony ILCE-7M3
Warning: support for Nikon NEF 'lossy after split' raws was unintentionally broken due to the lack of such samples. If you have affected raws, please contribute samples!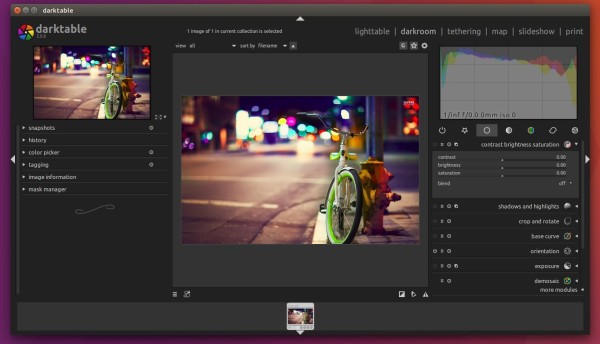 How to Install Darktable 2.4.3 in Ubuntu:
The software has a stable PPA which so far builds Darktable packages for Ubuntu 16.04, Ubuntu 17.10, and Ubuntu 18.04.
1. Open terminal by either pressing Ctrl+Alt+T on keyboard or searching for "Terminal" from app menu, when it opens, run command:
sudo add-apt-repository ppa:pmjdebruijn/darktable-release
Type in your password (no visual feedback while typing due to security reason) when prompts and hit Enter.

2. Then you can upgrade Darktable from an existing release using Software Updater: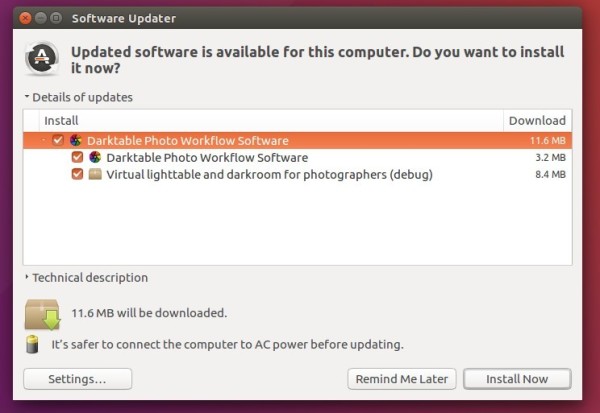 Or run the commands below one by one to install or upgrade the software:
sudo apt-get update

sudo apt-get install darktable
How to Restore
For any reason, you can easily remove the PPA repository and restore Darktable to the stock version in your Ubuntu main repositories via command:
sudo apt-get install ppa-purge && sudo ppa-purge ppa:pmjdebruijn/darktable-release