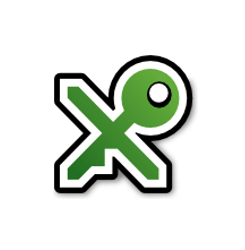 KeePassXC, a cross-platform community fork of KeePassX, reached the 2.3.2 release a few hours ago with various bug-fixes.
KeePassXC 2.3.2 release highlights:
Enable high entropy ASLR on Windows
Enhance favicon fetching
Fix crash on Windows due to auto-type
Fix dark tray icon changing all icons
Fix --pw-stdin not using getPassword function
Fix placeholders being resolved in notes
Enable auto-type start delay to be configurable
Browser: Fix native messaging reply size
Browser: Increase maximum buffer size
Browser: Enhance usability and functionality
SSH Agent: Parse aes-256-cbc/ctr keys
SSH Agent: Enhance usability and functionality
How to Install KeePassXC in Ubuntu:
The software team offers appimage (single executable), snap (universal Linux package format), and official KeePassXC PPA for all current Ubuntu releases.
NOTE that the 2.3.2 packages are on the way, please check the link or package version before getting started.
The appimage is available for download at:
Once you get it, right-click and make it executable in file's Properties -> Permissions, finally run the appimage to launch the software.
The snap package is available in Ubuntu Software: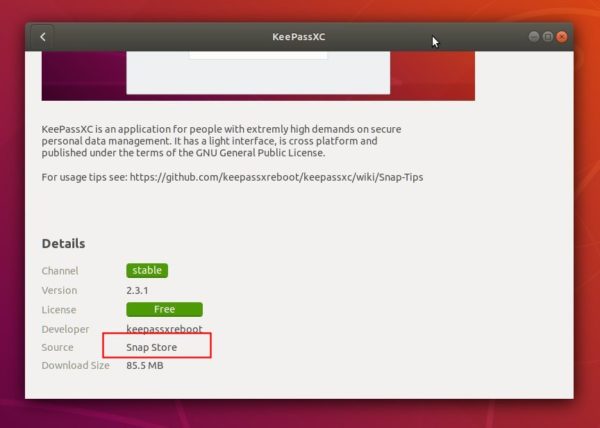 Also PPA repository is available with the traditional .deb packages. Open terminal (Ctrl+Alt+T) and run following commands one by one to add PPA, and install / upgrade the software:
sudo add-apt-repository ppa:phoerious/keepassxc

sudo apt-get update

sudo apt-get install keepassxc
You can then manage the PPA repository via Software & Updates -> Other Software.