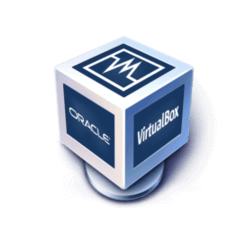 Oracle VirtualBox 5.2.16, the eighth maintenance release for the 5.2 stable series, was released yesterday with various fixes.
Virtualbox 5.2.16 release highlights:
OVF: case insensitive comparison of manifest attribute values, to improve compatibility
Prebuilt RPM fails to install on openSUSE Leap 15.0 and Tumbleweed
Linux: various build fixes for distribution builds, thank you Gianfranco Costamagna
How to Install Virtualbox 5.2.16 in Ubuntu:
1. If you're still running with VirtualBox 5.1.x, open terminal via Ctrl+Alt+T or from application launcher. Remove old Virtualbox via command:
sudo apt-get remove --autoremove virtualbox virtualbox-5.1
2. Download & install the latest Virtualbox package from the link below:
[ac-button url="https://www.virtualbox.org/wiki/Linux_Downloads" target="_blank"]Download VirtualBox for Linux[/ac-button]
Finally install the downloaded package via Gdebi (install it via Ubuntu Software) package manager.
3. If you've added the Oracle VBox repository, you can directly install the 5.2 release from Synaptic Package Manager or via apt command, after removing the old version.
To add the repository, do:
Open terminal (Ctrl+Alt+T) and run command to add the repository:
sudo sh -c 'echo "deb http://download.virtualbox.org/virtualbox/debian $(lsb_release -sc) contrib" >> /etc/apt/sources.list.d/virtualbox.list'
for Linux Mint 19, replace $(lsb_release -sc) with bionic in the code.
Setup the keyring so to trust the updates from the repository:
wget -q https://www.virtualbox.org/download/oracle_vbox_2016.asc -O- | sudo apt-key add -

wget -q https://www.virtualbox.org/download/oracle_vbox.asc -O- | sudo apt-key add -
Finally install virtualbox 5.2 via commands:
sudo apt-get update

sudo apt-get install virtualbox-5.2
With the repository added, you can simply install the future 5.2 series updates via Software Updater.