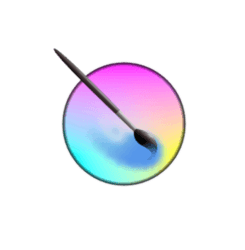 Digital painting software Krita 4.1.3 was released a day ago with about a hundred of bug-fixes. All users are urged to update.
Krita 4.1.3 includes following changes:
New welcome screen with some handy links, recent used files, etc.
Improvements to Instant Preview mode.
Improved the move tool so it's possible to undo the steps you've set with the move tool
Added auto-smoothing option for the bezier curve tools
Added new feature round corners for the rectangle tool.
The Comics Project manager plugin received a ton of improvements.
And see the release note for details
How to Install Krita 4.1.3 in Ubuntu:
For all current Ubuntu releases, you can grab the single executable Appimage package for 64-bit system.
[ac-button style="flat" color="tan" url="https://download.kde.org/stable/krita/" target="_blank"]Krita 4.1.3 Appimage[/ac-button]
Then give executable permission, and run to launch Krita 4.1.3:
You can also add the Krita Lime PPA to install the most recent packages, though the Krita 4.1.3 package is not published at the moment.