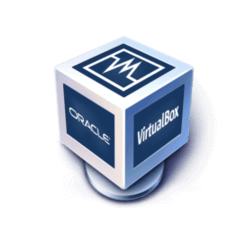 Oracle Virtualbox 5.2 got a new maintenance release a few hours ago with various video driver and build fixes for Linux additions.
Virtualbox 5.2.20 includes following changes:
VMM: fixed task switches triggered by INTn instruction
Storage: fixed connecting to certain iSCSI targets
Storage: fixed handling of flush requests when configured to be ignored when the host I/O cache is used
Drag and drop:

implemented support for UNC paths
fixed resuming operation when restoring from a saved state
fixed copying files with long file names (> 248 characters) from guests to Windows hosts
fixed handling files with Unicode names on Windows guests
fixed copying empty (0-byte) files to / from guests
fixed copying over files from hosts to Linux guests

Networking: restore connectivity for guests bridged to host adapters that were unavailable temporarily
Guest Control: fixed hang when using --wait-stdout and/or --wait-stderr. Needs updating Guest Additions
Video recording: fixed starting video recording on VM power up
Linux Additions:

various build fixes for kernel modules on recent distributions, and made sure modules end up in initramfs files
build fixes for 4.19, thank you Larry Finger
various small fixes for video driver
How to Install Virtualbox 5.2.20 in Ubuntu:
1. Remove old Virtualbox if any, by opening terminal (Ctrl+Alt+T) and running command:
sudo apt-get remove --autoremove virtualbox virtualbox-5.1
2. Download & install the latest Virtualbox package from the link below:
Finally install the downloaded package via Gdebi (install it via Ubuntu Software) package manager.
3. If you've added the Oracle VBox repository, you can directly install the 5.2 release from Synaptic Package Manager or via apt command.
To add the repository, do:
Open terminal (Ctrl+Alt+T) and run command to add the repository:
sudo sh -c 'echo "deb http://download.virtualbox.org/virtualbox/debian $(lsb_release -sc) contrib" >> /etc/apt/sources.list.d/virtualbox.list'
for Linux Mint 19, replace $(lsb_release -sc) with bionic in the code.

Setup the keyring so to trust the updates from the repository:
wget -q https://www.virtualbox.org/download/oracle_vbox_2016.asc -O- | sudo apt-key add -

wget -q https://www.virtualbox.org/download/oracle_vbox.asc -O- | sudo apt-key add -
Finally install virtualbox 5.2 via commands:
sudo apt-get update

sudo apt-get install virtualbox-5.2
With the repository added, you can simply install the future 5.2 series updates via Software Updater.