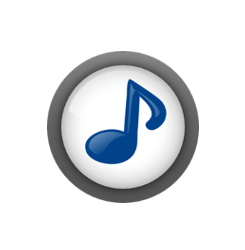 Cantata MPD client released version 2.3.3 a few hours ago with enhancements and many bug-fixes. Here's how to install it in Ubuntu 18.10, Ubuntu 18.04, Ubuntu 16.04, and Ubuntu 14.04.
Cantata 2.3.3 release highlights:
Add '.opus' to list of recognised extensions for local files.
Remove confirmation dialog when saving replaygain tags.
Fix saving 'Descending' order for smart playlists.
Allow .jpeg as extension from cover dialog.
Fix QMediaPlayer stuck with network streams
Fix 'Show Current Song Information' (i) toolbar button
Add option to sort smart playlists by title.
Change toolbar colours if palette changes.
Add more actions to search page results.
Fix MusicBrainz disc ID calculation.
And various other changes, see the release page for details.
How to Install Cantata 2.3.3 in Ubuntu:
For all current Ubuntu releases, you can install Cantata 2.3.3 via the unofficial PPA.
1. Open terminal either via Ctrl+Alt+T keyboard shortcuts or by searching for 'terminal' from app launcher. When it opens, run command to add the PPA:
sudo add-apt-repository ppa:ubuntuhandbook1/cantata-qt
Input user password (no asterisks feedback while typing) when it prompts and hit Enter.
2. For those who have a previous release installed, upgrade Cantata via Software Updater:
or install it for the first time via commands:
sudo apt-get update

sudo apt-get install cantata mpd
For Ubuntu 18.04 and higher, skip sudo apt-get update as it's done while adding the PPA.
Uninstall:
To remove cantata MPD client either use system package manager or run command:
sudo apt-get remove --autoremove cantata
To remove the PPA repository, launch Software & Updates utility and navigate to Other Software tab.