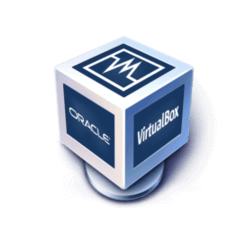 Oracle announced new major Virtualbox 6.0.0 a few days ago with many new features and various bug-fixes.
Virtualbox 6.0 release highlights:
Implemented support for exporting virtual machine to Oracle Cloud Infrastructure
Greatly improved HiDPI and scaling support
Rework of user interface
A new file manager enabling user to control the guest file system and copy files between host and guest.
Major update of 3D graphics support for Windows guests, and VMSVGA 3D graphics device emulation on Linux
Added support for surround speaker setups
Added utility vboximg-mount on Apple hosts
Added support for using Hyper-V as the fallback execution core on Windows host
Support for Linux 4.20.
How to Install Virtualbox 6.0 in Ubuntu:
For all current Ubuntu releases, you can either download the official .deb binary from the link below:
[ac-button style="flat" color="tan" url="https://www.virtualbox.org/wiki/Linux_Downloads" target="_blank"]Download Virtualbox for Linux[/ac-button]
or install VBox from its official apt repository:
1. Open terminal (Ctrl+Alt+T), paste below command and run to add the repository:
sudo sh -c 'echo "deb [arch=amd64] http://download.virtualbox.org/virtualbox/debian $(lsb_release -sc) contrib" >> /etc/apt/sources.list.d/virtualbox.list'
For Linux Mint, you HAVE to replace $(lsb_release -sc) in the command with bionic for Mint 19.x, or xenial for Mint 18.x.
2. Then download and install the repository key via command:
wget -q https://www.virtualbox.org/download/oracle_vbox_2016.asc -O- | sudo apt-key add -
3. Refresh system package cache via command:
sudo apt update
4. Finally install Virtualbox 6.0:
sudo apt install virtualbox-6.0
Uninstall:
To remove it, simply run command in terminal:
sudo apt remove --autoremove virtualbox-6.0
And go to Software & Updates -> Other Software to remove apt repositories.