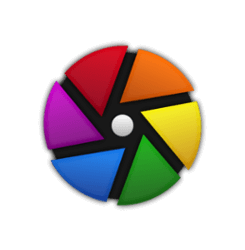 Darktable photography workflow and raw developer released version 2.6.1 today with enhancements and many bug-fixes.
Darktable 2.6.1 new features:
export module to piwigo
enhancements to filmic, color balance, color contrast
middle-click can be used to open the presets menu
again, better CSS customization for lighttable, filmstrip and duplicates module
presets can now be imported/exported
all zoom levels can now be reached with a ctrl-scroll
the slideshow view will adjust automatically when darktable window is resized
add support for tiff CIELAB/ICCLAB 8/16 bits
add hierarchical view for styles (separated with |)
forms opacity is displayed in hint messages
add a color picker in the watermark module
Also there are many bug fixes, new devices support in the release. See the release note for details.
Download / Install Darktable 2.6.0:
The software has a stable PPA with the most recent Darktable packages for Ubuntu 18.04 and higher.
Darktable 2.6.1 will be available in the PPA in two or three days. At that time, you can open terminal (Ctrl+Alt+T) and run following commands one by one to install it.
1. Run command to add the official Darktable PPA repository:
sudo add-apt-repository ppa:pmjdebruijn/darktable-release
Type user password (no asterisk feedback) when it prompts and hit Enter to continue.

2. Then you're able to upgrade the software using Software Updater: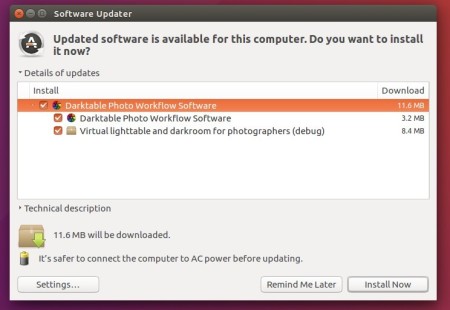 or simply run command in terminal to install or upgrade darktable package:
sudo apt install darktable
Uninstall:
To remove darktable, open terminal and run command:
sudo apt remove --autoremove dartable
To remove the PPA, launch Software & Updates and navigate to Other Software tab.