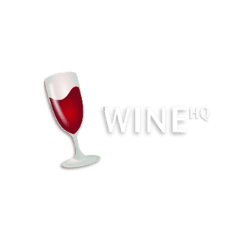 Wine 4.5, a new development release of the open-source compatibility layer to run Windows applications on Linux and Mac OS, was released earlier today.
Wine 4.5 features:
Support for Vulkan 1.1.
Better support for kernel objects in device drivers.
Still more Media Foundation APIs implemented.
Support for SVG elements in MSHTML.
Fixes for case conversion troubles in Turkish locale.
And a total of 30 bug fixes.
How to Install Wine 4.5 in Ubuntu:
The new release packages will be made into official apt repository in one or two days for all current Ubuntu releases.
Open terminal either via Ctrl+Alt+T or by searching 'terminal' from app launcher. When it opens, run following commands one by one to and the repository and install Wine:
1. Add the official wine apt repository for Ubuntu 18.04 or Linux Mint 19 via command:
sudo apt-add-repository 'deb https://dl.winehq.org/wine-builds/ubuntu/ bionic main'
For other Ubuntu releases, replace bionic in the code with
trusty for Ubuntu 14.04
xenial for Ubuntu 16.04, Linux Mint 18.x
cosmic for Ubuntu 18.10.

2. Download and install the GPG keyring via command:
wget -nc https://dl.winehq.org/wine-builds/winehq.key && sudo apt-key add winehq.key
3. Finally refresh system package cache and install the latest Wine development package via commands:
sudo apt-get update

sudo apt-get install --install-recommends winehq-devel
If you got dependencies issue, install aptitude (sudo apt-get install aptitude) and replace apt-get in last command with aptitude.
Read more about installing Wine in Ubuntu.
Uninstall:
To remove wine dev release, simply run command in terminal:
sudo apt-get remove --autoremove winehq-devel
And you can remove the repository via Software & Updates utility under Other Software tab.