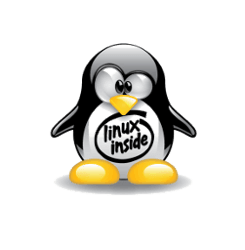 The first maintenance release for Oracle Virtualbox 6.1 series was released one day ago.
Virtualbox 6.1.2 added kernel 5.5 support in Linux hosts (guest additions not yet), and improved resize and multi-monitor handling for Linux guests using VMSVGA.
Other changes include:
fixed performance issue observed with Windows XP guests on AMD hosts
fixed audio input handling when VRDE is enabled
fixed use of encrypted disks with snapshots involved
improve performance of virtio-scsi
and some Windows hosts and guests improvements and fixes.
How to Install Virtualbox 6.1.2 in Ubuntu:
For 64-bit Ubuntu 16.04, Ubuntu 18.04, Ubuntu 19.04, Ubuntu 19.10, and their derivatives, you can either download the official .deb binary from the link below:
or install VBox from its official apt repository by running following steps:
1. Open terminal (Ctrl+Alt+T), paste below command and run to add the repository:
sudo sh -c 'echo "deb [arch=amd64] https://download.virtualbox.org/virtualbox/debian $(lsb_release -sc) contrib" >> /etc/apt/sources.list.d/virtualbox.list'
For Linux Mint, you HAVE to replace $(lsb_release -sc) in the command with bionic for Mint 19.x, or xenial for Mint 18.x.

2. Then download and install the repository key via command:
wget -q https://www.virtualbox.org/download/oracle_vbox_2016.asc -O- | sudo apt-key add -

3. Refresh system package cache via command:
sudo apt update
4. Finally install Virtualbox 6.1:
sudo apt install virtualbox-6.1
Uninstall:
To remove it, simply run command in terminal:
sudo apt remove --autoremove virtualbox-6.1
And go to Software & Updates -> Other Software to remove apt repositories.