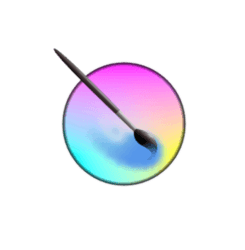 Krita, free open-source painting program, released version 4.4.2 yesterday with some key new features though it's mainly a bug-fix release.
Krita 4.4.2 comes with over 300 changes. New features in the release include:
SVG Mesh Gradients implementation.
Mesh transform allowing complex transformations
New gradient fill layer type to quickly create a variety of gradients non-destructively.
New halftone filter
Updated macOS integration plugins
A paste shape style action under the edit menu.
Added a toolbar button for Wraparound Mode
New brushes.
Improved HiDPI support.
Various bug-fixes, stability and performance improvements.
How to Get Krita 4.4.2 in Ubuntu:
The non-install Appimage package is available to download at the link below:
[ac-button style="flat" color="tan" size="large" url="https://download.kde.org/stable/krita/" target="_blank"]Download Krita (.appimage)[/ac-button]
Just grab the package, right-click and go to its Properties dialog, then add ability to executing as program in Permissions tab. And finally click run the Appimage to launch Krita.
Krita also has an official PPA though it still offers version 4.4.0 packages at the moment.