Giada is a minimal, hardcore audio tool for DJs and live performers. Just pick your sample, drop it in any channel, and start the show by using this tiny piece of software as a loop machine, drum machine, sequencer, live sampler, or effect (VST) host. Giada aims to be a compact and portable virtual device for production use and live sets.
Giada 0.8.0 brings initial MIDI input support. It also fixes many annoying bugs and introduces some minor improvements.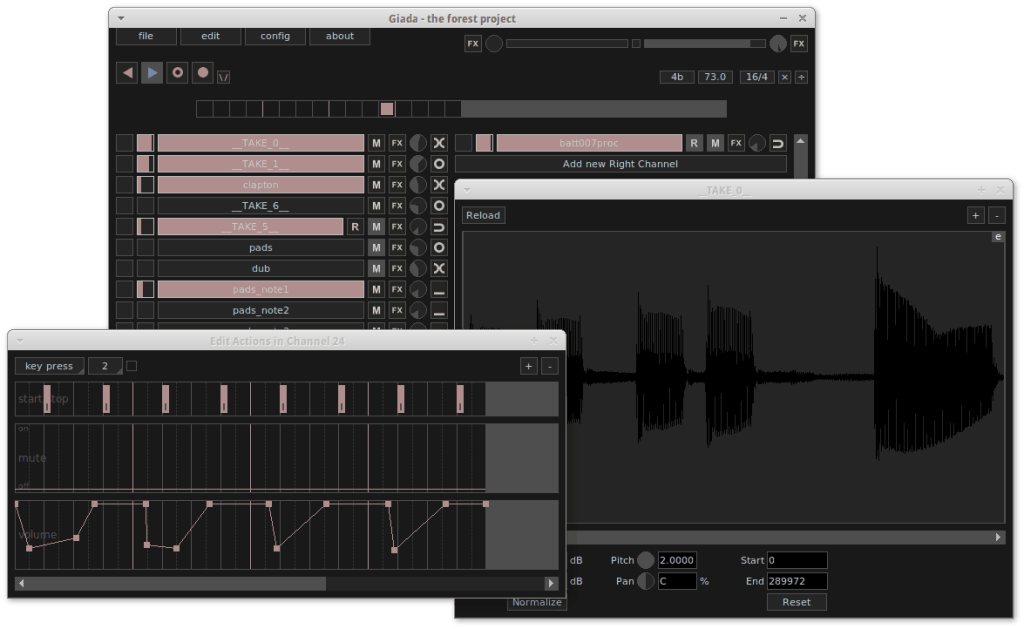 Changelog:
initial MIDI input support
Fix freeze when recording audio inputs on a second channel
Fix 'R' button to show up even if the channel has no actions
Fix weird drawings of keypress actions in action editor
Free channel: delete 'R' button as well
Shift+key does not kill loop mode channels in a wait status
Fix issue with 'R' button and newly added actions
Remove "left"/"right" labels from main buttons
Download & Install Giada:
First check your OS type under System Settings -> Details. Choose to download the DEB from the official links below:
Then uncompress the package and click to open the .deb file in result folder with Ubuntu Software Center.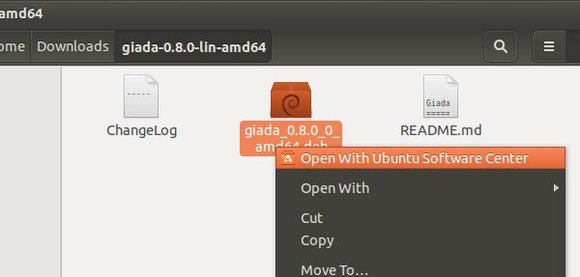 Finally click install button. Once installed, start Giada from Unity Dash.