This simple and brief tutorial is going to show you how to install the Skype 4.2 on Linux Mint 13 Maya, 14 Nadia, 15 Olivia.
Objectives:
Install Skype 4.2 on Linux Mint
Enjoy!
For Linux Mint 13 Maya and 15 Olivia, the latest skype 4.2 is ready for install in the official repository. Just go to Start menu -> Software Manager, search skype and install it.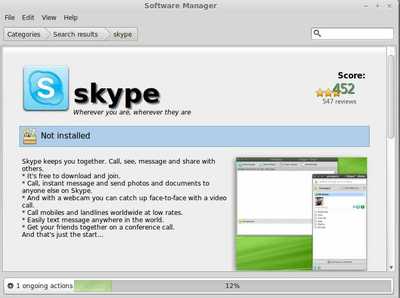 For Linux Mint 14 Nadia, the default is version 4.1. If you want the latest, click the link below to download Skype 4.2 from Olivia's repository:
skype_4.2.0.11-1_i386.deb
Then double-click to install the DEB via Gdebi.
Enjoy!