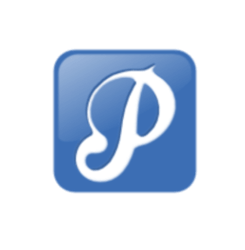 A new release of Pragha, a lightweight music player for GNU/Linux was released a few hours ago with new features and bug fixes.
For those who never heard about Pragha, it's a continuation of Consonance, an excellent player emerged in the archlinux forums, which is based on Gtk+3 and written in C, constructed to be fast and light.
The new Pragha 1.3.3 brings new features and changes:
Rework the interface of equalizer and adds the preamplifier.
Add a switch for disabling the equalizer preset easily.
Add option to use small icons on tool/headerbar.
Change "Use Gnome 3 HIG" option to "Use system title bar and borders"
Don't use icons on menubar.
There's also some bug fixes and translation updates. See details at the release page.
How to Install Pragha 1.3.3 in Ubuntu:
The new release depends on GTK >= 3.14. It's available in PPA for Ubuntu 15.10, Ubuntu 15.04, and Elementary OS Freya.
Open terminal from the Dash, App Launcher, or via Ctrl+Alt+T shortcut key. When it opens, run below commands one by one to add PPA, update system cache, and install the player:
sudo add-apt-repository ppa:ubuntuhandbook1/pragha

sudo apt-get update

sudo apt-get install pragha
For Elementary OS Freya (use 15.04 package), and those who don't want to add PPA, grab the .deb installer from the PPA archive.
Tip: The close button does not close the player by default, instead minimize the software window. To change the function, go to Preferences -> Desktop, and untick the box says "Minimize Pragha when closing window"