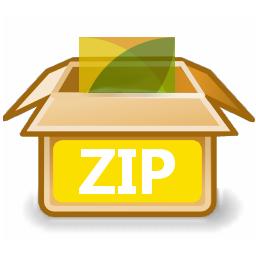 This tutorial shows how to install PeaZip 5.1 in Ubuntu 13.04 and fix the dependency problem. PeaZip depends on libgmp3c2, but it's no longer available in Ubuntu 13.04 Raring and Ubuntu 13.10 Saucy.
As you may know, PeaZip is a free Zip files utility which supports 150+ archive formats. With it, you can compress, convert, split, encrypt, secure delete, open RAR TAR 7Z ZIP ZIPX CAB ISO files.
To get started, first download and install the libgmp3c2 package from the below links. You may check 32-bit or 64-bit by System Settings -> Details.
NOTE: I don't know why this package is removed from Ubuntu repository. It may conflict with other packages on your system and cause problem. Use it at your own risk!
Now, download and install the peazip_5.1.0.LINUX.GTK2-2_all.deb from Sourceforge.net
You may need a restart to see the PeaZip icon in Unity Dash.