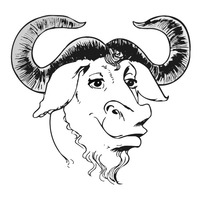 This tutorial shows how to install the latest stable GNU Emacs (so far, it's 24.3) in Ubuntu 13.04 Raring, Ubuntu 12.10, Ubuntu 12.04 Precise and their deviratives such as Linux Mint and Elementary OS Luna via PPA.
Highlights of Emacs 24.3 include:
Generalized variables are now in core Emacs Lisp.
An update for the Common Lisp emulation library.
A new major mode for Python.
There are many more changes; for a summary see the etc/NEWS file, which you can view from Emacs with `C-h n'.
Install / Upgrade Emacs 24.3 via PPA:
Press Ctrl+Alt+T on your keyboard to open terminal. When it opens, run below command to add the PPA:
sudo add-apt-repository ppa:cassou/emacs
Then update package lists on your system:
sudo apt-get update
After that, you can install or upgrade via synaptic package manager, which is available in Ubuntu Software Center. Or just run below command:
sudo apt-get install emacs24
Enjoy!