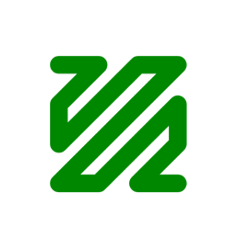 This quick tutorial is going to show you how to install the latest FFmpeg multimedia library 3.3 "Hilbert" in Ubuntu 16.04, Ubuntu 14.04 via PPA.
FFmpeg 3.3 "Hilbert" is a new major release that features:
Apple Pixlet decoder
NewTek SpeedHQ decoder
QDMC audio decoder
PSD (Photoshop Document) decoder
FM Screen Capture decoder
ScreenPressor decoder
XPM decoder
DNxHR decoder fixes for HQX and high resolution videos
ClearVideo decoder (partial)
16.8 and 24.0 floating point PCM decoder
Intel QSV-accelerated VP8 video decoding
native Opus encoder
DNxHR 444 and HQX encoding
Quality improvements for the (M)JPEG encoder
VAAPI-accelerated MPEG-2 and VP8 encoding
MPEG-7 Video Signature filter
Intel QSV video scaling and deinterlacing filters
Support MOV with multiple sample description tables
Pro-MPEG CoP #3-R2 FEC protocol
Support for spherical videos
CrystalHD decoder moved to new decode API
and many more, see release note.
How to Install FFmpeg 3.3 via PPA in Ubuntu:
1. Open terminal via Ctrl+Alt+T or by searching for "Terminal" from the dash. When it opens, run command to add the PPA repository (unofficial):
sudo add-apt-repository ppa:jonathonf/ffmpeg-3
Type in password (no visual feedback due to security reason) and hit Enter.
2. (For Ubuntu 14.04 only), you also need to add another PPA for the dependencies:
sudo add-apt-repository ppa:jonathonf/tesseract
3. Then upgrade FFmpeg using Software Updater:
Or simply run command:
sudo apt update && sudo apt upgrade
How to Restore:
To undo the changes and restore to the stock version of FFmpeg in main Ubuntu repositories, purge the PPA via command:
sudo apt install ppa-purge && ppa-purge ppa:jonathonf/ffmpeg-3