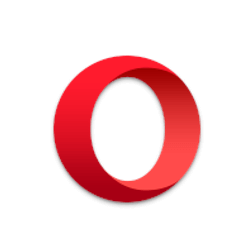 Opera web browser reached the new stable 48 release earlier today with new and improved features.
Opera 48 release highlights:
Add measurement, time zone, currencies converters in Search pop up tool.
Capture your favorite parts of the web with the Snapshot tool
Add option to remove unwanted autocomplete suggestions in the search and address bar.
O-Menu cleaned up
All importing bookmarks from Edge and Yandex
UI improvements for HiDPI displays.
Update to Chromium version 61.
And see the release note for more.
How to Install Opera 48 in Ubuntu:
The opera website offers official .deb binaries for Ubuntu Linux, available for download at the link below:
[ac-button size="large" url="http://www.opera.com/computer/linux" target="_blank"]Download Opera for Linux[/ac-button]
If you have a previous release installed, and enabled the official Opera Linux repository, upgrade it via Software Updater:
To manually add the Opera for Linux repository, open terminal via Ctrl+Alt+T or from app launcher, when it opens, run commands:
1. Add the opera repository:
sudo sh -c 'echo "deb http://deb.opera.com/opera-stable/ stable non-free" >> /etc/apt/sources.list.d/opera.list'
2. Get the key:
wget -O - http://deb.opera.com/archive.key | sudo apt-key add -
Finally either install Opera via your system package manager or upgrade the browser via Software Updater.