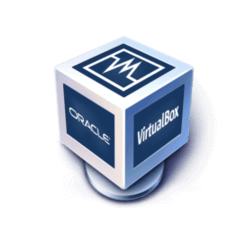 Virtualbox 5.2.2, the first maintenance release for VBox 5.2 series, was released earlier today.
Changes in Virtualbox 5.2.2 include:
Various improvements for high resolution screens
Added functionality to duplicate optical and floppy images
Various improvements for the virtual media manager
VMM: fixed emulation so that Plan 9 guests can start once more
Storage: fixed regression breaking iSCSI
Audio: added HDA support for more exotic guests (e.g. Haiku)
Serial: fixed hanging I/O when using named pipes on Windows
Serial: fixed broken communication with certain devices on Linux hosts
USB/OHCI: improved behavior so that the controller state after a VM reset is closer to the initial state after VM start
EFI: fixed HFS+ driver which in rare cases failed to access most files on a volume
Shared clipboard: fixed hang with OS X host and Linux guest
Linux hosts/guests: fixed kernel module compilation and start failures with Linux kernel 4.14.
X11 hosts: better handle WM_CLASS setting
Linux guests: fixed various 5.2.0 regressions
Bridged networking: fixed duplicate EtherType in VLAN/priority tags on Linux.
How to Install Virtualbox 5.2.2 in Ubuntu:
1. If you're still running with VirtualBox 5.1.x, open terminal via Ctrl+Alt+T or from application launcher. Remove old Virtualbox via command:
sudo apt-get remove virtualbox virtualbox-5.1
2. Download & install the latest Virtualbox package from the link below:
[ac-button url="https://www.virtualbox.org/wiki/Linux_Downloads" target="_blank"]Download VirtualBox for Linux[/ac-button]
3. If you've added the Oracle VBox repository, you can directly install the 5.2 release from Synaptic Package Manager or via apt command, after removing the old version.
To add the repository, do:
Open terminal (Ctrl+Alt+T) and run command to add the repository:
sudo sh -c 'echo "deb http://download.virtualbox.org/virtualbox/debian xenial contrib" >> /etc/apt/sources.list.d/virtualbox.list'
Depends your Ubuntu edition, replace xenial (for Ubuntu 16.04) with trusty (for 14.04, Mint 17.x, eOS 0.3), or artful (for Ubuntu 17.10).
Setup the keyring so to trust the updates from the repository:
wget -q https://www.virtualbox.org/download/oracle_vbox_2016.asc -O- | sudo apt-key add -

wget -q https://www.virtualbox.org/download/oracle_vbox.asc -O- | sudo apt-key add -
Finally install virtualbox 5.2 via commands:
sudo apt-get update

sudo apt-get install virtualbox-5.2
With the repository added, you can simply install the future 5.2 series updates via Software Updater.