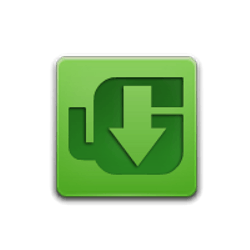 uGet download manager has reached the new stable 2.2 release series. The new release features ability to download from Youtube.
"uGet respects the YouTube Policies so depending on the individual settings of a video it may not be possible to download video from YouTube. The vast majority of videos will be available for use in uGet. The reason this was done instead of using something youtube-dl is because this method allows uGet for Android to also download YouTube videos as well as not have to worry about the ever changing APIs of YouTube that consistently break alternative methods of downloading." uGet team announced.
The "uGet Chrome Wrapper" browser extension is compatible with Firefox, Chromium, Google Chrome, Opera, and Vivaldi. It will be renamed in the near future to better reflect the functionality.
uGet 2.2.0 features:
Support for downloading from YouTube
Support for downloading from MEGA
Batch Downloading up to 3 Wildcard Ranges
Better support for Wayland
New Browser Extension: uGet Chrome Wrapper
How to Install uGet 2.2.0 in Ubuntu:
The new release has been made into uGet Stable PPA, available for Ubuntu 14.04, Ubuntu 16.04, Ubuntu 17.10, and Ubuntu 18.04.
1. Open terminal via Ctrl+Alt+T or from app launcher, and then run command to add the PPA:
sudo add-apt-repository ppa:plushuang-tw/uget-stable
Input your password (no visual feedback while typing) when it prompts and hit Enter.
2. Then upgrade the download manager from an existing release via Software Updater:
or you can run following 2 commands to check updates and install / upgrade uGet:
sudo apt-get update 

sudo apt-get install uget
How to Remove:
Run following command in terminal will remove the PPA and also downgrade to the stock version of uGet in your Ubuntu system:
sudo apt-get install ppa-purge && sudo ppa-purge ppa:plushuang-tw/uget-stable
If you want to remove uGet download manager, simply search for and remove it via "Ubuntu Software" utility.