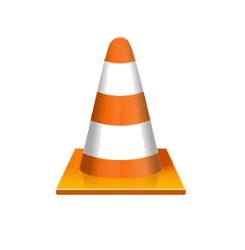 VLC media player reached new major 3.0 release a day ago. Now you can directly install the latest VLC in Ubuntu Software utility.
VLC 3.0 "Vetinari" features:
VLC 3.0 activates hardware decoding by default, to get 4K and 8K playback!
It supports 10bits and HDR
VLC supports 360 video and 3D audio, up to Ambisoncics 3rd order
Allows audio passthrough for HD audio codecs
Can stream to Chromecast devices, even in formats not supported natively
Can play Blu-Ray Java menus: BD-J
VLC supports browsing of local network drives and NAS
How to Install VLC 3.0 in Ubuntu:
VLC 3.0 is available as snap, the universal Linux app packaging format, for Ubuntu 16.04, Ubuntu 17.10, Ubuntu 18.04.
[ac-box style="tip"]Never installed a snap package? Ubuntu 16.04 (and Ubuntu 14.04, not sure if VLC snap works in 14.04. I don't have trusty desktop running on may machine.) user need to install snapd daemon first.
Open terminal (Ctrl+Alt+T) and run command:
sudo apt-get install snapd snapd-xdg-open
[/ac-box]
Open Ubuntu Software utility, search for and install VLC, though there are two versions available.
As an alternative, you can run command in terminal to install the snap:
snap install vlc
The snap is kinda large in file size since it contains all required run-time libraries.
Uninstall traditional VLC package:
If you've a previous version of VLC media player installed, you'll have two launcher icons and two VLC options in video files' open with menu.
So you may want to remove the old traditional VLC package via Synaptic Package Manager, Ubuntu Software, or by running command:
sudo apt-get remove --autoremove vlc