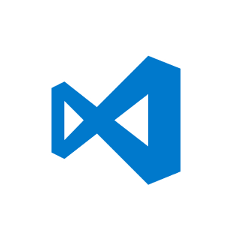 A new update of the Visual Studio Code IDE was released. Here's how to install it in Ubuntu.
The 1.21 release of Visual Studio Code features:
New Notifications UI to easily manage and review VS Code notifications.
Integrated Terminal splitting allows to work with multiple open terminals at once.
Markdown preview now supports bidirectional scrolling.
Text buffer optimizations for large files.
Centered editor layout that maximize your code viewing screen real estate.
Drag & drop, copy & paste across open VS Code windows.
HTML path completion – IntelliSense for file paths in common HTML elements.
Language Packs in the Marketplace – Install new display languages from the Marketplace.
Deploy Azure Functions tutorial – Learn how to create and deploy serverless Azure Functions.
PREVIEW: Horizontal search results – You can now view search results in a horizontal panel.
How to Install VS Code 1.21 in Ubuntu:
The official .deb package for Debian/Ubuntu is available for download at the link below:
[ac-button url="https://code.visualstudio.com/Download" target="_blank"]Download VS Code (.deb)[/ac-button]
Grab the deb and install it via either Gdebi package manager or command (Ctrl+Alt+T):
sudo dpkg -i ~/Downloads/code_*.deb; sudo apt -f install
[ac-box style="tip"]Visual Studio also available as snap package, you can easily install it via this tutorial.[/ac-box]
For those who want to receive updates for VS Code via Software Updater utility, add the Microsoft repository via following steps (64bit only):
1. Open terminal (Ctrl+Alt+T) and run command to add the repository:
sudo sh -c 'echo "deb [arch=amd64] https://packages.microsoft.com/repos/vscode stable main" > /etc/apt/sources.list.d/vscode.list'
2. Download and install the repository key via commands:
curl https://packages.microsoft.com/keys/microsoft.asc | gpg --dearmor > microsoft.gpg

sudo mv microsoft.gpg /etc/apt/trusted.gpg.d/microsoft.gpg
Uninstall Visual Studio Code:
To remove the code editor, either use Synaptic Package Manager or run command:
sudo apt-get remove --autoremove code
And remove the Microsoft repository by launching Software & Updates utility and navigating to Other Software tab.