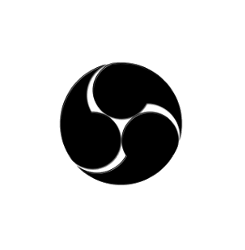 OBS Studio, free and open-source live streaming and screen recording software, reached 21.1 release a day ago. Here's how to install it in Ubuntu 18.04, Ubuntu 17.10, Ubuntu 16.04, and/or Ubuntu 14.04.
Changes OBS Studio 21.1 include:
Updated the Browser source to Chromium 63 with a few fixes and APNG (animated PNG) image files support.
Dockable windows can now be nested.
Updated the program to use the latest Microsoft development toolchain (Visual Studio 2017) for the Windows version.
Changed log file uploading to hastebin (for now) instead of anonymous github gists due to github removing anonymous gist support.
Fixed an issue where the AMD encoder wouldn't show up for some people since 21.0.
And various other fixes. See the release page.
How to Install OBS Studio 21.1 in Ubuntu:
The software has a Ubuntu PPA contains the latest packages for all current Ubuntu releases.
1. Open terminal either via Ctrl+Alt+T or by searching for "terminal" from app launcher. When it opens, run command to add the PPA:
sudo add-apt-repository ppa:obsproject/obs-studio
Input your password (no visual feedback while typing) when it prompts and hit Enter.
2. For Ubuntu 14.04 you also need to run command to another PPA for FFmpeg library:
sudo add-apt-repository ppa:kirillshkrogalev/ffmpeg-next
3. Now you can install OBS-Studio via Synaptic package manager, upgrade the software from an existing release via Software Updater, or simply run commands one by one:
sudo apt-get update

sudo apt-get install obs-studio
Once installed, launch the software from Unity Launcher, Gnome Launcher, or other app launcher and enjoy!
Uninstall:
To remove the software, either use Synaptic package manager or run command in terminal:
sudo apt-get remove --autoremove obs-studio
To remove PPA repositories, launch Software & Updates and navigate to 'Other Software' tab.