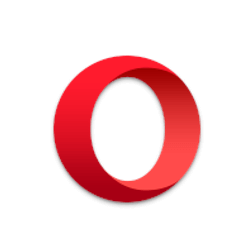 Opera web browser 53 stable was released earlier today with improvements to tab's display and the address bar.
Opera 53 optimized and made the tabs' favicons more visible when a plenty of tabs are open. And click on a tab will make it more visible and easier to manage.
Also there's some fresh, sharpened coloring done to the address bar.
How to Install Opera 53 in Ubuntu:
The opera website offers official .deb binaries for Ubuntu Linux, available for download at the link below:
[ac-button size="medium" style="flat" url="http://www.opera.com/computer/linux" target="_blank"]Download Opera for Linux[/ac-button]
If you have a previous release installed, and enabled the official Opera Linux repository, upgrade it via Software Updater:
To manually add the Opera for Linux repository, open terminal via Ctrl+Alt+T or from app launcher, when it opens, run commands:
1. Add the opera repository:
sudo sh -c 'echo "deb http://deb.opera.com/opera-stable/ stable non-free" >> /etc/apt/sources.list.d/opera.list'
2. Get the key:
wget -O - http://deb.opera.com/archive.key | sudo apt-key add -
Finally either install Opera via your system package manager or upgrade the browser via Software Updater.