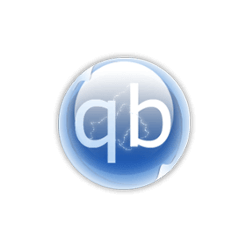 qBittorrent BitTorrent client 4.1.1 was released a day ago with important fixes in the version of libtorrent used. It fixes SOCKS5 issues and tracker announces about downloaded/uploaded data.
Changes in qBittorrent 4.1.1 include:
Add 'Moving' state for torrents being relocated/moved
Show rechecking progress
Add option to remember last used save path
Torrent name is also renamed if the content was renamed in the "Add New Torrent" dialog
Relax behavior of "Download first and last piece first". It applies to all files and not only to the previewable
Fix issues with translatable strings
Fix displayed tracker messages
Make settings file recovery more robust
Retry saving settings when operation failed
Fix deletion of old logs
Fix adding multiple torrents at once from WebUI
Improve "Run External Program" behavior.
Suppress multiple I/O errors for the same torrent
Replace raster qbt logo with vector version
Fix open destination folder with Nautilus > 3.28
Web UI, RSS and other changes.
How to Install qBittorrent 4.1.1 in Ubuntu:
The official qBittorrent PPA contains the latest packages for Ubuntu 16.04, Ubuntu 17.10, Ubuntu 18.04, and derivatives.
1. To add the PPA, open terminal either via Ctrl+Alt+T or searching "Terminal" from app launcher. When it opens, run:
sudo add-apt-repository ppa:qbittorrent-team/qbittorrent-stable
Type in your password (no visual feedback while typing due to security reason) when it prompts and hit Enter to continue.
2. To upgrade from a previous release, launch Software Updater and you'll see qBittorrent available for upgrade after checking for updates.
Or run commands below to install /upgrade it from terminal:
sudo apt update && sudo apt install qbittorrent
3. (Optional) To uninstall the 4.1.1 release and revert to the stock version of qBittorrent in Ubuntu repository, do:
sudo apt install ppa-purge && sudo ppa-purge ppa:qbittorrent-team/qbittorrent-stable