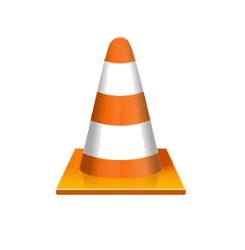 VLC media player got a new maintenance release for VLC 3.0 series a few days with numerous bug-fixes. Here's how to install it in Ubuntu 18.04, Ubuntu 16.04.
According to the changelog, VLC 3.0.3 contains following changes:
Update subtitles display while paused
Enable srt support on binary builds
Allow videotoolbox hardware decoding to be disabled
Disable VideoToolbox for 10bits H.264
Fix VideoToolbox with some invalid HEVC streams
Fix subsdec wide character support
Fix 1st order Ambisonics in AAC
Miscellaneous ogg improvements & bugfixes, including oggds
Fix forced tracks selection
Fix tracks detection issues with DolbyVision and Bluray streams
Fix crashes on Direct3D11
Fix tooltip display on some desktop environments
Fix spurious movement of the main Window
Fix playlist being displayed in fullscreen
Fix numerous issues on fonts fallback and font shaping
Fix subtitles toggle through hotkeys
Fix buffer over-read in avcodec audio encoding with non-default layouts
Numerous 3rd party libraries updated, fixing security issues
How to Install VLC 3.0.3 in Ubuntu:
The official snap package of VLC 3.0.3 is available in Ubuntu Software:
or you can run command in terminal (Ctrl+Alt+T) to install the snap:
snap install vlc --classic
It automatically upgrade to VLC 3.0.3 if an old version of the snap package was installed.
NOTE for Ubuntu 16.04 uses who never installed a snap package, first run command in terminal to install snapd daemon via command:
sudo apt-get install snapd snapd-xdg-open