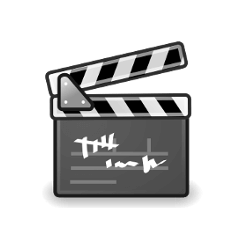 Avidemux video editor released version 2.7.2 today with new demuxers / encoders, bug-fixes, and various other changes.
Avidemux 2.7.2 release highlights:
Native AviSynth demuxer (MSVC++ 64 bits Windows builds only)!
VapourSynth demuxer to directly load .vpy scripts
FFmpeg-based VA-API HW accelerated H.264 encoder (Intel/Linux)
FFmpeg-based VA-API HW accelerated HEVC encoder (Intel/Linux)
FFmpeg 4.x compatible
Allow to cancel indexing of MKV files
Add decoding support for multichannel Opus audio
Other enhancements, and many bug-fixes.
How to Install Avidemux 2.7.2 in Ubuntu:
Appimage:
The software offers Linux universal binaries (non-install executable to launch the software) in its download page:
[ac-button style="flat" color="tan" url="http://avidemux.sourceforge.net/download.html" target="_blank"]Avidemux download (Linux, Universal binaries)[/ac-button]
Once you get it, do:
right-click and go to file Properties -> Permissions -> allow executing file as program.
right-click and select run the Appimage.
Flatpak:
Avidemux is also available as flatpak, see the Flathub page for more details.
Native Ubuntu package:
There's also an unofficial PPA contains the latest 2.7.2 packages for Ubuntu 16.04, Ubuntu 18.04, Ubuntu 18.10, and higher.
1. Open terminal either from app launcher or via Ctrl+Alt+T keyboard shortcut. When it opens, run command to add the PPA:
sudo add-apt-repository ppa:ubuntuhandbook1/avidemux
Type user password (no asterisk feedback due to security reason) when it prompts and hit Enter.
2. Then run following 2 commands to refresh package cache and install the video editor:
sudo apt update

sudo apt install avidemux2.7-qt5 avidemux2.7-qt5-data avidemux2.7-plugins-qt5 avidemux2.7-jobs-qt5
Uninstall:
To remove the native Ubuntu .deb package of Avidemux 2.7, run command in terminal:
sudo apt remove --autoremove avidemux2.7-*
And remove the PPA via Software & Updates utility under 'Other Software' tab.