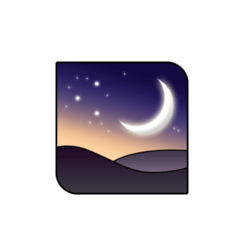 Stellarium released version 0.19.0 today. Here's how to install it in Ubuntu 16.04, Ubuntu 18.04, Ubuntu 18.10, and higher.
Stellarium 0.19.0 features 5 new sky cultures, many new DSO textures, code refactoring, and many other changes including:
Add new type of computation for AstroCalc/Phenomena tool
Add GUI options to change constellations and asterisms font size
Add Chinese medieval sky culture.
Add DSO textures
Add scripting graphics tool
Add classifications support for sky cultures
Add support 2 southern deep sky catalogues
Add armintxe, paleolithic sky culture and landscape
Add Maya constellations
Add 2 Babylonian skycultures
How to Install Stellarium 0.19.0 in Ubuntu:
1. Open terminal either via Ctrl+Alt+T keyboard shortcut or by searching 'terminal' from app launcher. When it opens, run command to add the PPA:
sudo add-apt-repository ppa:stellarium/stellarium-releases
Type user password (no asterisk feedback while typing) when it prompts and hit Enter.
2. Then upgrade Stellarium from an existing release with Software Updater utility:
Or run following commands to install the software for the first time:
sudo apt-get update

sudo apt-get install stellarium
Uninstall:
To remove the software, either use your system package manager or run command:
sudo apt-get remove --autoremove stellarium
And remove the PPA via "Software & Updates" utility under Other Software tab.