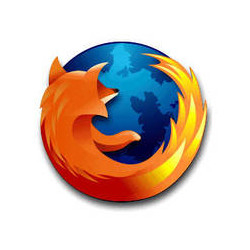 Mozilla Firefox 66.0 was released two days ago. Now it's available in main repositories of Ubuntu 16.04, Ubuntu 18.04, Ubuntu 18.10.
Firefox 66.0 release highlights:
Block sound auto-play. You can add exceptions, or turn the feature off.
Easier search via a redesigned new tab in Private Windows
Basic support for macOS Touch Bar
Title bar is hidden by default in Linux (Unfortunately I still see it in Ubuntu build).
Search from the tab overflow menu
Scroll anchoring keeps content from jumping as images and ads load at the top of the page
Redesigned certificate error pages
Improved extensions to load web page faster
Enabled AV1 support on 32-bit Windows and MacOS.
Upgrade to Firefox 66 in Ubuntu:
For all current Ubuntu releases, simply open Software Updater and install the updates after checking for updates.
If you don't see the Firefox updates, go to Software & Updates and make sure the security and updates repositories are enabled in Updates tab.