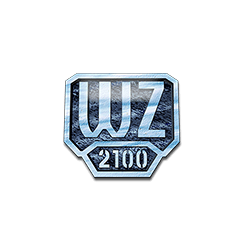 Warzone 2100, open source 3D real-time strategy game, released version 3.4.0 today with graphics and UI improvements, and many new features.
After almost 10 months of developments, Warzone 2100 was released with over 485 commits. The release highlights include:
Graphics and UI improvements, including: fade effect when starting games, smoother mouse rotation, smoother zooming, interpolate frames in animation, occlude terrain ambiently
Add "continue last save" option
Add Quicksave feature
Add Autosave feature
Add way to change most game settings with the in-game pause menu
Add shortcut to quit to main-menu after victory
Add T4 technology level where all research is completed
Add Randomization of game options button in skirmish/multiplayer games
Add support for changing map, game name, and hosting player's name after already hosting
Add configuration of OpenAL-HRTF mode
Add in-game notification widgets
Add keybinding configuration for camera pan
Add Discord rich presence / join support
Add unit / kill count gui feature
Add BoneCrusher! AI, Cobra AI, Nexus AI (ported from original)
Right-click AI slot to quickly copy it to all other AI slots
How to Install Warzone2100 in Ubuntu:
The game package is available as Snap package which can be directly installed from Ubuntu Software.
For those prefer DEB to the containerized Snap package, download the .deb package from:
[ac-button style="flat" color="tan" size="large" url="https://github.com/Warzone2100/warzone2100/releases" target="_blank"]Download Warzone2100 (.deb)[/ac-button]
Then install it via command:
sudo dpkg -i ~/Downloads/warzone2100_*.deb
Once installed, launch the game from 'Show Applications' menu and enjoy!
(Optional) To remove the game package, run command:
sudo apt remove warzone2100