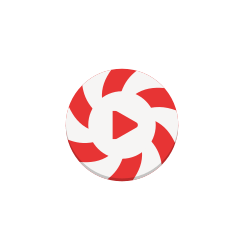 This simply tutorial shows how to install the latest Lollypop, a lightweight modern Gnome music playing application, in Ubuntu 20.04 and Linux Mint 20 via PPA.
"Lollypop features a party mode which will automatically select party-related playlists to play; a full-screen view which lets you visually access the player from your couch thanks to its HiDPI support; and native support for replay gain."
Lollypop also features:
Play mp3/4, ogg and flac files
Fetch lyrics, artist bio, and automatically download cover arts
Sync Lollypop with your Android device via MTP
You can scrob songs to Last.fm, Libre.fm and ListenBrainz
How to Install Lollypop in Ubuntu:
The gnome music player is available in Ubuntu main repositories since Ubuntu 19.10. However, it is always old.
To install the latest version, you can either use the containerized Flatpak package, or add the official Ubuntu PPA.
1.) Open terminal from your system application launcher. When it opens, run command to add the PPA:
sudo add-apt-repository ppa:gnumdk/lollypop
Type user password (no asterisk feedback) when it asks and hit Enter to continue. The PPA so far provides the latest packages for Ubuntu 20.04, Ubuntu 19.10, and an old version for Ubuntu 18.04.
2.) After adding the PPA, either upgrade the player from an existing release via Software Updater:
or run command in terminal to install the software package:
sudo apt install lollypop
Uninstall:
To uninstall the PPA repository, run command in terminal:
sudo add-apt-repository --remove ppa:gnumdk/lollypop
And remove the music player by running command:
sudo apt remove lollypop