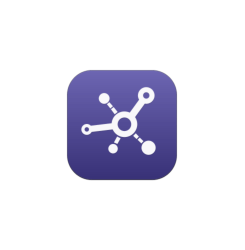 Warpinator is a local network file transfer application developed by Linux Mint. It is written with Python 3 and works on most Linux desktops via Flatpak package.
The software offers a simple clean interface that lists all available network machines with Warpinator running.
To send files, simply select a remote machine and click 'Send files' button. File transfer must be first approved by the recipient.
How to Get Warpinator:
For Linux Mint:
Linux Mint users can simply search for and launch terminal from start menu. Then run the command below to install the application from system repository:
sudo apt install warpinator
For Ubuntu based systems
There's a third-party PPA contains the Warpinator package as well as a few other mint tools Ubuntu 18.04, Ubuntu 20.04, Ubuntu 22.04 and their derivatives.
Press Ctrl+Alt+T on keyboard to open terminal, and run the command below one by one to add the PPA and install the file transfer:
sudo add-apt-repository ppa:kelebek333/mint-tools
sudo apt update
sudo apt install warpinator
Install the app for most other Linux
The file transfer app is also available to install in most Linux systems as universal Flathub.
Firstly, follow the setup guide to install Flatpak daemon on your system.
Then, install Warpinator as flatpak package by running:
flatpak install flathub org.x.Warpinator
And if you want to remove the package, run command:
flatpak uninstall --delete-data org.x.Warpinator
Other platforms
There are unofficial clients for other platforms. Android user may simply search for and install it in F-Droid or Google Play.
For iOS, an unofficial client is in Beta stage.
And Windows user may download and install the EXE from this github project page.