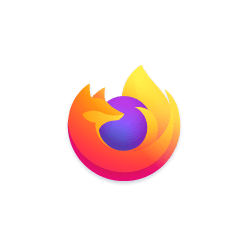 Mozilla Firefox 91.0 is available with more than 1200 bug-fixes, new major privacy enhancement, and other features.
The release introduced more comprehensive logic for clearing cookies. With Firefox Strict Mode, you can clear a site data including embed content, such as images, videos and scripts, from other websites. This "cross-site" content was previously left behind.
You can now clear cookies and site data for current page by clicking the SSL lock icon in url bar. Or by right-clicking on sites under History menu and select 'Forgot About This Site'.
For all sites, go to Settings -> Privacy & Security -> Cookies and Site Data. There you can click on "Manage Data" to search a site or remove all sites.
Firefox 91 now https first in Private Browsing windows. Even by clicking or entering http site in url, it tries to connect https first if available.
Other changes include:
Supports logging into Microsoft, work, and school accounts using Windows single sign-on.
Add Simplified option back in print settings.
New locale: Scots (sco)
The address bar now provides Switch to Tab results also in Private Browsing windows.
Automatic High Contrast Mode when "Increase Contrast" is checked on MacOS
10-20% improvement in response time to most user interactions.
Various security fixes.
How to Install Firefox 91:
Usually, Ubuntu publishes the new Firefox packages through the security & updates repositories. So just wait and keep your system updated. It's will be available in next few days.
Alternatively, see the release note and download the portable package from Firefox website.