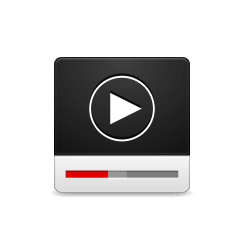 Parole, a modern simple media player for XFCE, has reached the 0.9.2 release. Here's how to install it in Ubuntu 16.10, Ubuntu 17.04 via PPA.
Parole 0.9.2 requires GTK >= 3.20. Ubuntu 16.04 won't be able to update to this release with the default GTK+3 libraries.
Parole 0.9.2 features:
Update homepage to docs.xfce.org
Switch Xfce URLs to HTTPS
Keyboard shortcuts helper available in the Help menu
New B/N keybindings for previous and next track
Fixed null pointer dereference
Fixed adding directories to queue via commandline
Fixed shuffle functionality also repeating
Fixed display order of audio and subtitle tracks
Fixed "Clear Recent" clearing global history
Fixed Ctrl-Q keybinding when in fullscreen
Fixed string escaping in audiobox widget
Complete the Parole Plugins documentation and improved documentation quality
translation updates and code quality improvements.
How to Install Parole 0.9.2 in Ubuntu:
For Ubuntu 16.10 and Ubuntu 17.04, do following steps to add PPA and install or upgrade Parole to version 0.9.2:
1. Open terminal via Ctrl+Alt+T or by searching for "Terminal" from app launcher. When it opens, run command:
sudo add-apt-repository ppa:ubuntuhandbook1/apps
Type in your password (no visual feedback when typing due to security reason) when it prompts and hit Enter.
2. Then upgrade the media player via Software Updater utility:
or run following commands to install / upgrade it:
sudo apt-get update

sudo apt-get install parole
For Ubuntu 16.04 users who've updated GTK version (no recommended for beginners), grab the .deb package for Ubuntu 16.10 from HERE.
Uninstall:
Run following command to purge the PPA repository which also downgrade installed packages to the stock version in your Ubuntu:
sudo apt-get install ppa-purge && sudo ppa-purge ppa:ubuntuhandbook1/apps